[ls_content_block id="1708″]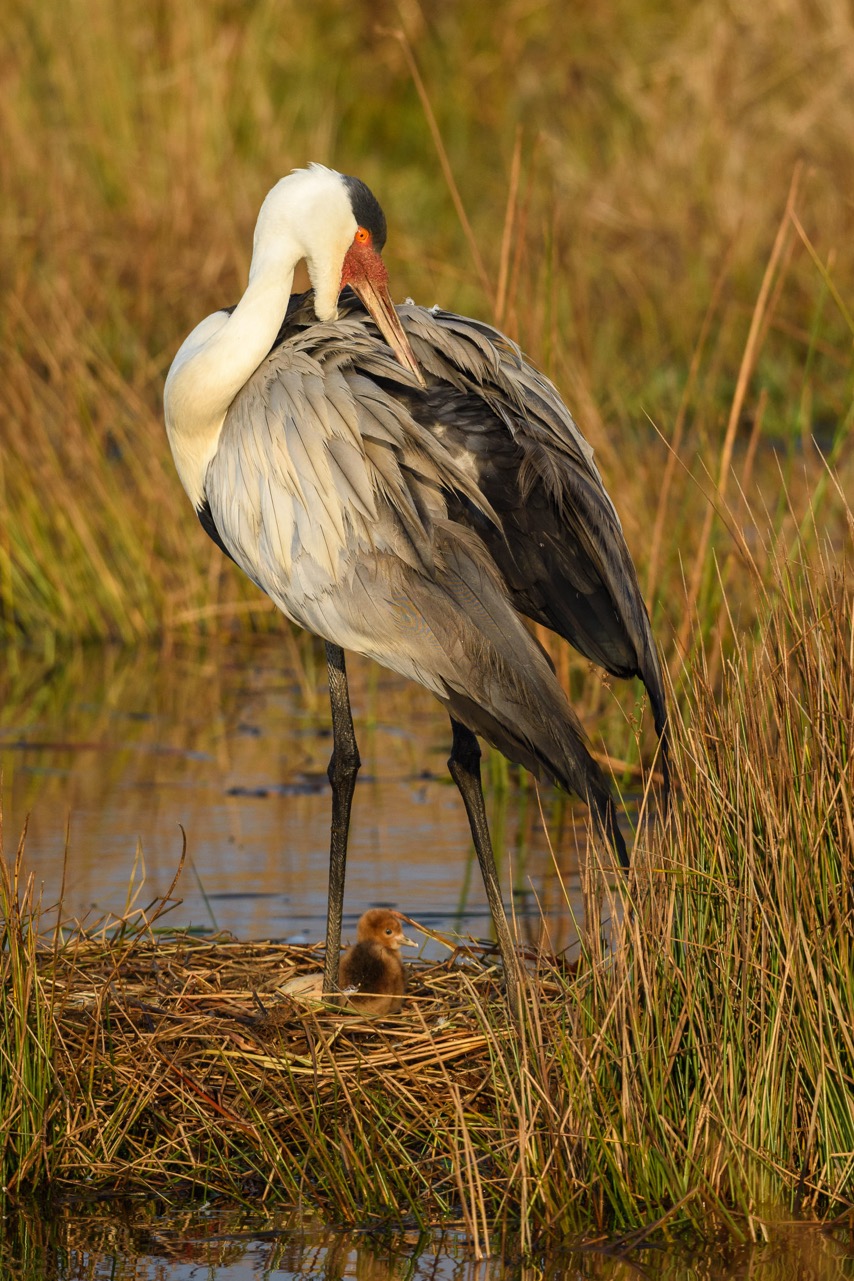 Wattled Crane Identification
Very large 1.20 -1.75 m, 7.5 - 8.4 kg (the largest African crane). Sexes alike in plumage.
Neck white, back grey, belly black, wattles white. The breast, primaries, secondaries, and tail coverts are black. The secondaries are long and nearly reach the ground. The upper breast and neck are white all the way to the face. The skin in front of the eye extending to the base of the beak and tip of the wattles is red and bare of feathers and covered by small round wart-like bumps. Iris orange, bill reddish brown, legs and feet black. bare facial skin red.
Voice: Distinctive guttural rattling croak kraaaak, fairly high pitched and very loud.